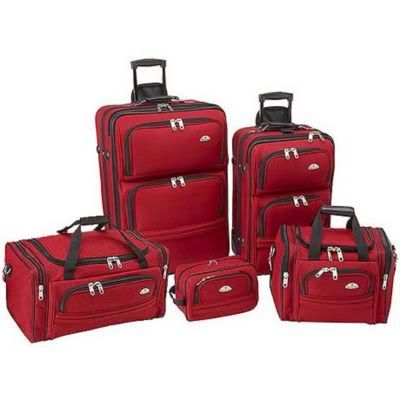 With the holidays here I have cemented my New Years travel plans to NYC

As I have family there I make this trip yearly (and I love it!) this year I am making that trip totally across country from L.A. I knew when I made the reservations that there is now an industry wide fee of $25 per second checked bag. What I didn't find out until AFTER I bought my tickets is that there is now also a standard fee of is $15.00 for the FIRST checked bag!- now granted I place the blame for my finding out that late completely on myself. I just never expected that corners had been cut that much.

I can live without the bad food, I don't care about in-flight movies. I can even deal with the minimal amount of leg room (granted, I am under 5 feet so it is not like I need a lot of it) but it takes nerve on the part of the airlines to no longer include at least 1 piece of luggage in the ticket price. Yes, for the moment 1 carry-on bag is still included but you know that means that more people are just going to try to get huge bags into the overhead compartment or under the seats.
I understand times are tough, travel is down, gas prices are up but it seems to me that nickel and dimming those that still travel for every little thing is just adding to the overall dissatisfaction.

Honestly, I did get a pretty darn good deal on my tickets- and even with the added fee's I am probably still coming out a head but I have a feeling that my case in this situation is the exception rather then the rule.

What do you guys think? are you willing to pay less for a ticket if the differance is made up everywhere else? Do you think the fee for the first checked bag is fair?