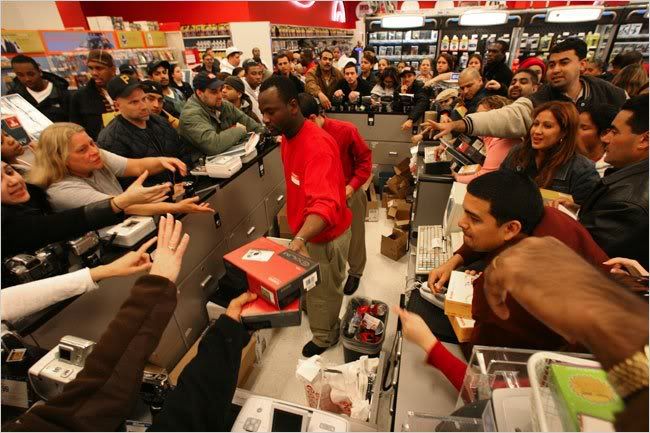 So did you go out and hit the stores at some ungodly hour of the morning?

Personally, all I hit was my snooze alarm.
Maybe it is too many years on the other side of the register, maybe it is my intense dislike of crowds, or maybe it is just because I am broke but, I myself stayed home.

What I am wondering is if you did go out in to the sales what was it like this year?
Did you see or hear anything crazy?

And most importantly what did you buy for me?